JIANGMEN YILIN PRECISION MANUFACTURING CO.,LTD manufacture precision Turned/Milled Components from 1mm up to 600mm diameter using Sliding Head and Multi-Axis Fixed Head machines.
Operating to high-quality standards in both specialist and general engineering sectors, we offer the complete manufacture of your components.
Supplying both large and small batch sizes to a wide range of companies and industrial sectors from a variety of materials from Brass/Copper to various grades Ferrous metal.
Produced accurately, on time, and competitively priced.
We manufacture components with flats, hexagons, cross holes slots, and internal threads in a single operation giving a better quality product and substantial cost reductions.
We have the capability to provide solutions for all your product requirements.
We Offer:
• Quality CNC turning using Sliding Head and Multi-Axis Fixed Head machines
• Full traceability ISO 9001
• Components machined up to 600mm diameter
• Competitive pricing
• Heat treatment, plating, and anodizing
• Production machining running 24/7
• Efficient service
• Produced from either drawing or sample
CNC Workshop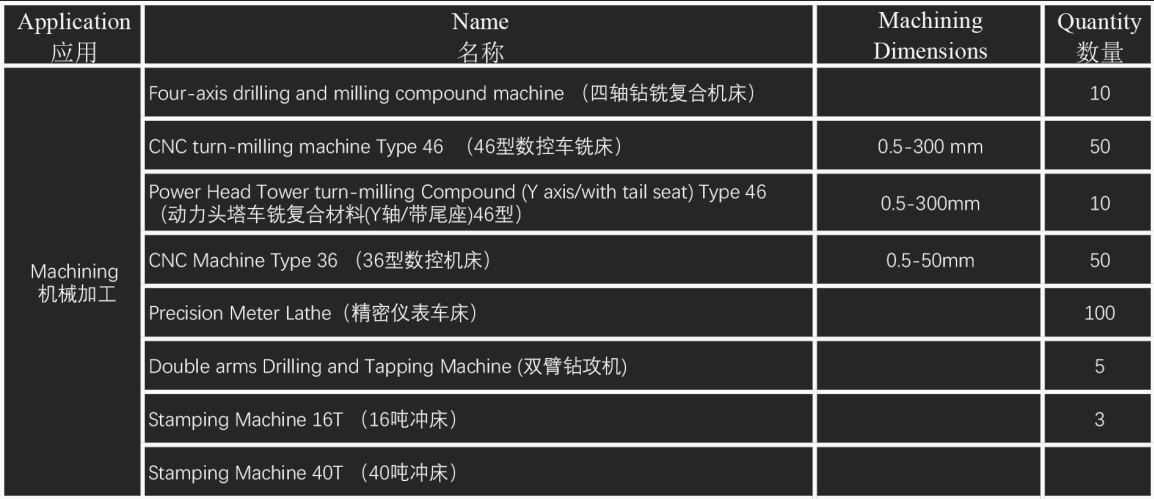 Forging Factory 锻打工厂
Technological innovation led by experience. The technical factor that relies on expert and capable human capital. These are the competitive advantages for our customers, who look for a reliable partner to develop and manufacture their brass hot forged parts, even with the most complex geometries, both for small and big series.
The hot forging of brass is an ancient process, however in continuous evolution, and YILIN boasts in this industry an integrated manufacturing facility for total process control. Our machinery park for hot brass forging covers indeed all the modern needs: from the cut of the bar to the hot forging, from the dies' manufacturing to trimming and surface finishing.
All the production steps are backed by a skilled engineering office, able to design the tooling and dies, to monitor all the manufacturing steps to grant the global quality of the product, of the related services and the respect of the delivery dates, since respecting the delivery timing is having full respect of our customer.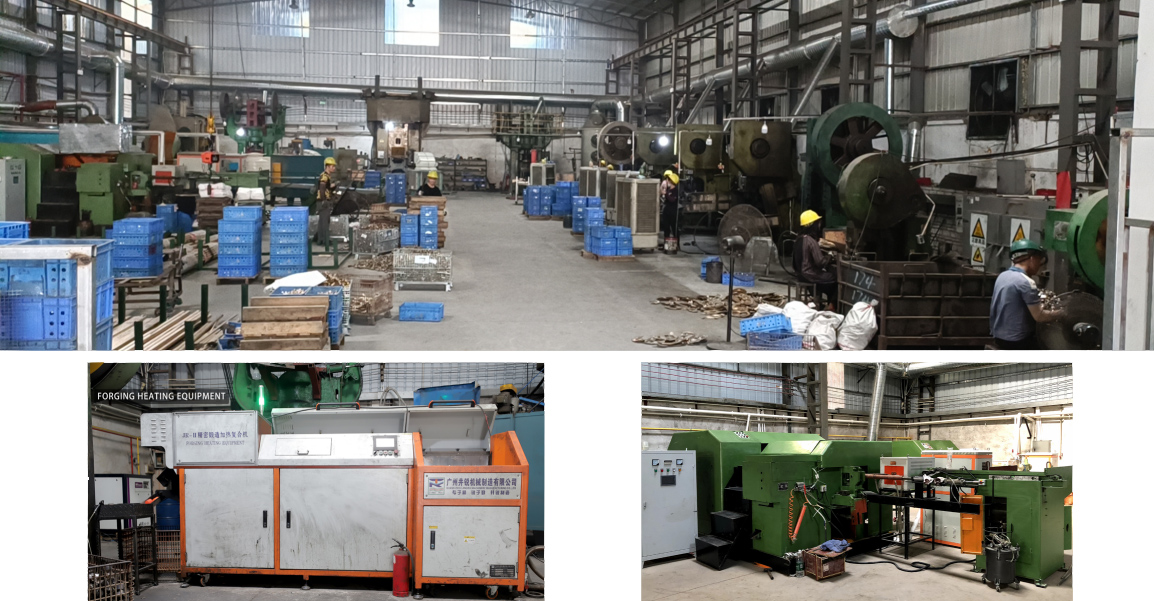 Our Forging Capabilities:
Forging press with temperature controlled Eco-friendly induction heaters for slug heating.
Can Forge: Pure Copper, Low Lead Brass, Dzr Brass, Hpb59-1Bras, with High Copper Grade, etc.
Press Tonnage: 400 M ton, 200 M Ton and 150 M ton (Hydraulic Forging.)
Forged components range: 25 grams to 6 kg.
Significant saving of material by using Vertical Core Forging technology.
Shot Blasting machine and Vibratory Finishing Machine for De-scaling of forgings.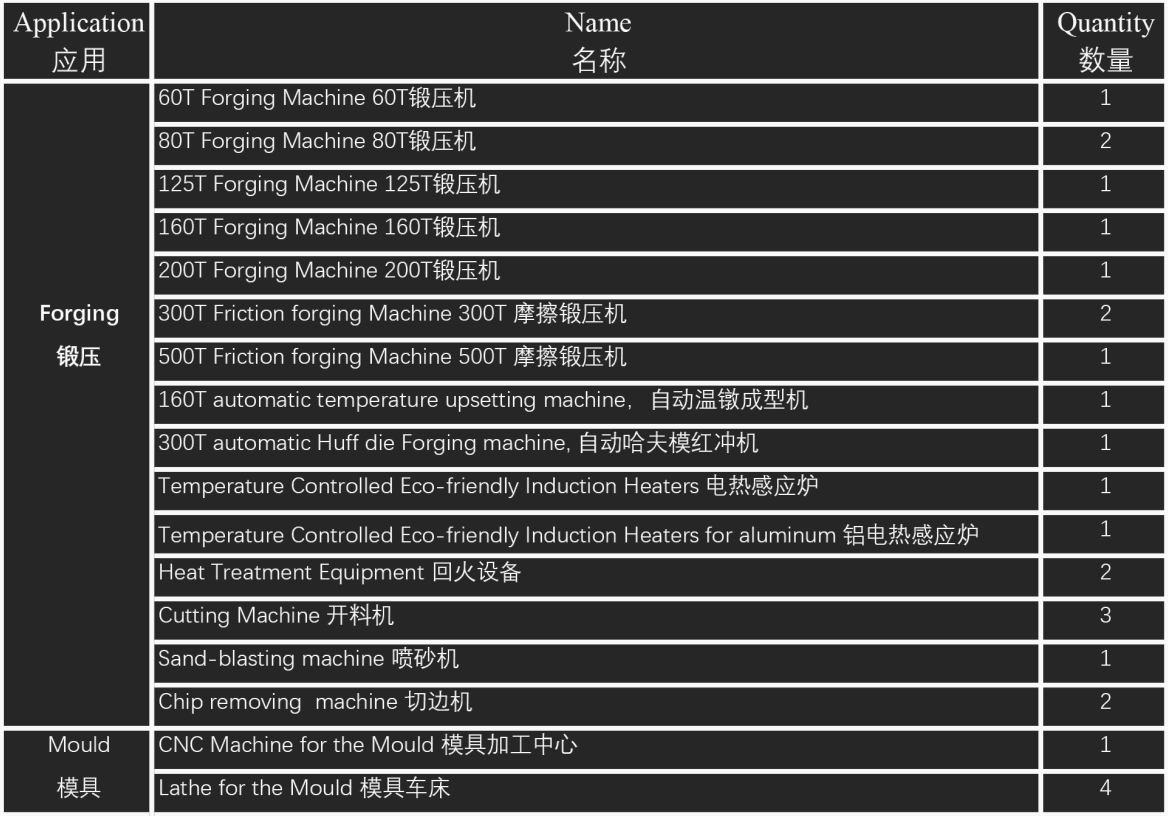 Pipe-bending Workshop
Welding Workshop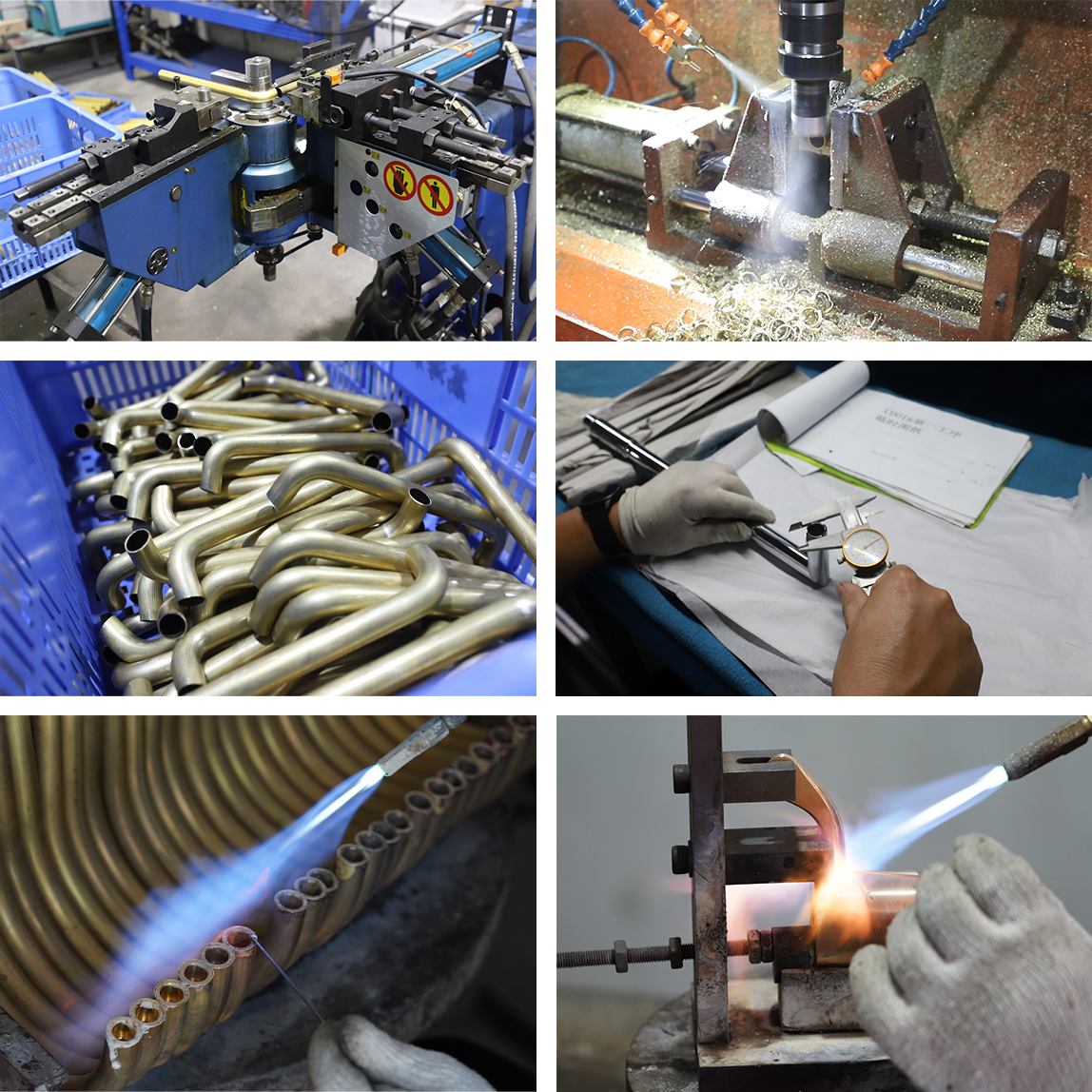 Polishing Workshop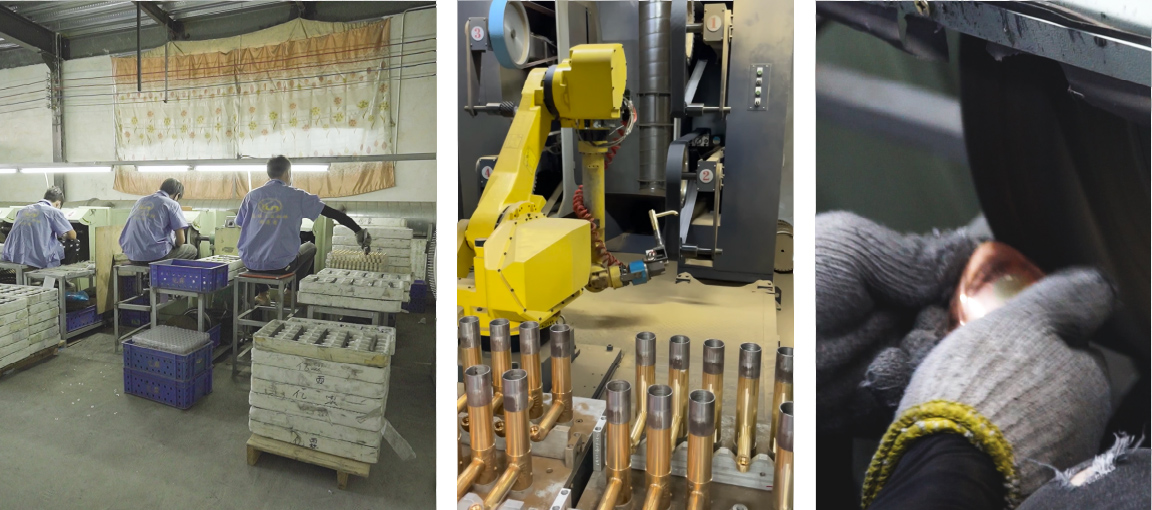 Packing & Assembly Workshop